Fatigue machine design
Fatigue testing of wire ropes and ropes intend to simulate the specific loading conditions of the rope inculding machine components and features (sheaves, bearing, bending length, control).
Any configuration of the fatigue machine which will not fit the real field environment will provide irrelevant results, accordingly will yield a waste of time and money.
M.R.E. is specialist in the analysing of the specific loading cycle of the hoisting application, accordingly identifying the critical fatigue machine preameters.
M.R.E had built a wide experience on the design and erection of fatigue machines for the testing of hoisting and suspension means.
This include:
Elevator simulator which was designed and erected under an order of a leading elevator company.

Fall arrest testing device for the testing of synthetic ropes and safety devices.

Miniature fatigue testing machines for the testing of synthetic yarns under bending and tension loading.

Special devices to test the dynamic response of synthetic ropes for aerospace applications.

Tension-Torsion machine for the testing of large diameters mining wire ropes: up to 30 Ton fatigue loading and up to 250 [deg/m] dynamic rotation.
M.R.E will design the machine for testing according to the client requirements.
This includes:
Design the fatigue mechanisms for infinite life with minimal maintenance

Design the machine according to the required loading cycle and machine parameters.

Design the control system

Design the measurement systems

Design and managing the computerized data acquisition

Erection of the machine in the client plant

Training

Guarantee and problems solver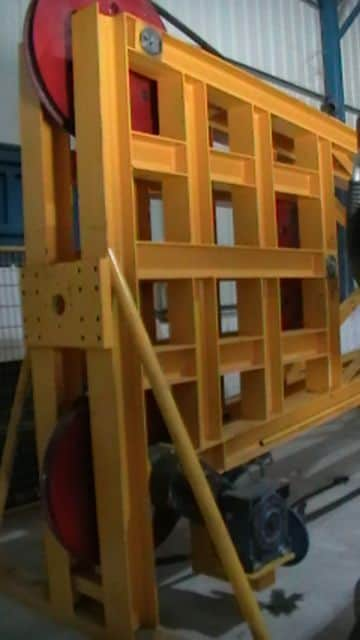 An example of a bending fatigue machine combined with controlled fluctuatiing tension. This machine was designed and erected by M.R.E. for the testing of 38 and 40 [mm] wire ropes installed in grab cranes and drag line.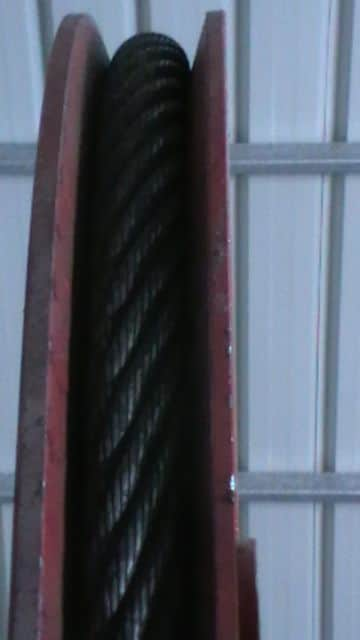 The content (content being images, text, sound and video files, programs and scripts) of this website is copyright
© M.R.E. Matron Rope and Wire Rope Engineering LTD, All rights expressly reserved.